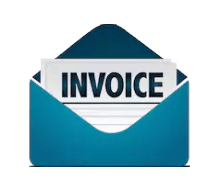 Is your company struggling with the accurate cost allocation of mobile costs? 
If you are, you're not alone! One of our clients used to spend three days mapping accounting cost center codes to a spreadsheet containing each mobile device's carrier charges. Once this painful process was completed, an input file was finalized and rechecked to submit for the monthly accounts payable processing. For years, this was how the task had been accomplished and as the use of mobile devices expanded, the time investment grew.
Once Mobilsense was engaged, the monthly AP allocation process in the first month of operation was reduced from three days to 30 minutes! The dramatic improvement in the accuracy of reporting each billing device's owner and organization has not only streamlined the monthly financial process but has facilitated more reliable management reporting capabilities on monthly usage and cost by department. Armed with a Zero Use report from MobilSentryTM, this company accumulated over $100,000 in savings from the timely termination of unused devices. Proactive plan and feature optimization, while maintaining precise pool-level inventories, along with the advantages of automation have resulted in over $1M of savings for this client in just 21 months.
As you can see, automated cost allocation can dramatically increase accuracy, velocity and reduce preparation time to zero. 
Click here to learn more.