Mobile Data Management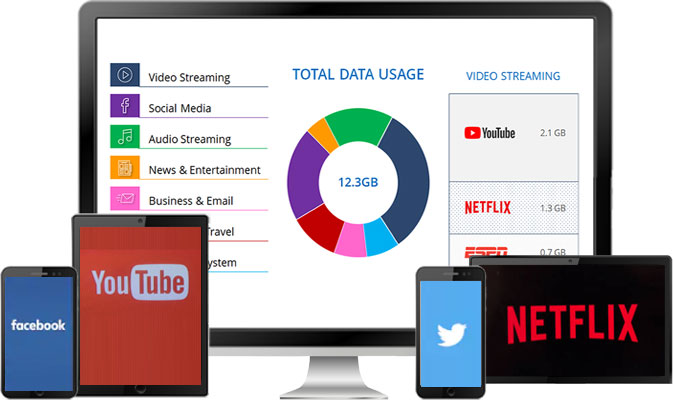 MobilSense is the world's first enterprise mobility platform to deliver, in one portal, enhanced data management combined with full mobile expense management. Our award-winning platform now provides visibility to apps/websites visited along with real-time device controls and alerts further expanding opportunities for companies to recognize and control unneeded data usage expense. These data pattern analytics provide all the information necessary to monitor and enforce the mobile data use policies of corporations at a time when average data usage is experiencing a rapid rise across all companies.
What Makes Our Mobile Data Management Unique
Real Time Alerts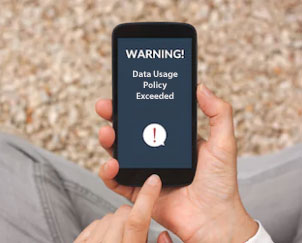 Preset policies automatically notify end users and administrative staff in real time as data usage thresholds are exceeded.
Educating employees with data savings tips and company policy through customized alert messages yields more conscientious employee behavior.
Data Usage Control
Restrict access to usage of mobile data based on category or content type.
Establish more predictable company data usage and eliminate overages by setting individual data usage limits.
Data Usage Analytics
Access unprecedented business intelligence by combining insights gleaned from invoice cost and data details with enhanced granular analytics revealing actual websites visited by hour and day.
Viewing real time ranking of power users; the most popular apps/websites visited on mobile devices and data usage patterns helps companies refine mobile usage policies and trigger improved employee awareness.
How Mobile Data Management Benefits Companies
Savings
Up to 50% savings on mobile data costs can be achieved from real time actions through alerts and controls.
By comparing usage reduction actions to observed invoice cost savings, ROI is easily measured and quantified.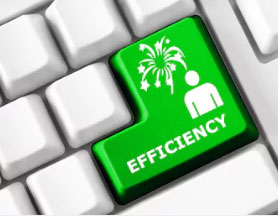 Productivity
Workforce behavior and employee productivity are revealed through powerful analytics showing data usage patterns.
Corporate telecom staff is relieved of the tedious task of engaging top users one at a time, to educate and validate the appropriateness of their actions behind excessive data usage.
Compliance
Enforce company policy regarding acceptable use of mobile devices through actions ranging from notifications, to category usage restrictions, to overall data usage limits.
Instill more cost-conscious employee behavior resulting from the knowledge that management has access to their detailed data usage patterns.
Limitations of Today's Approaches
Wireless Carriers
Weak reporting and analytics on carrier portals prevent any concerted attempts to diagnose data usage patterns.
One size fits all, unlimited data plans are expensive, inflexible and come with restrictions.
No data control mechanisms exist and the process of throttling throughput is imprecise and unpredictable.
Traditional MMS Vendors
Lack of granular tools to know when and what sites are visited.
Absence of real time control mechanisms leads to after-the-fact responses to data abuses as opposed to in-the-moment corrective action.
Without enforcement capabilities, changes in usage behavior are difficult to achieve, rarely long lasting, and not based on a detailed understanding of data usage traps.
MDM Solutions
MDM software sits at the mobile device layer and only measures total quantity of data, not specific site usage.
Primary means of control, limiting application access, can be easily circumvented by browsers.
Custom browsers are the only way to limit non-application website access and are clumsy and uninviting to use.