It Just Got Real for this MEM Newbie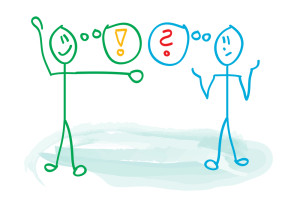 Serendipitously since my last blog post, we had a visitor to our website who, after reading about our expertise in the industry, requested a demonstration of our solution, MobilSentry™.
Now this visitor was doing an excellent job managing his company's 400 wireless devices.  He only started looking for help once he learned that his company had acquired another company; which now meant, instead of managing 400 wireless devices, he would soon be managing 1,400 devices.  Because he knew what it took to manage 400 wireless devices e.g. gobs of manual data entry (using an excel spreadsheet – argh!), aligning cost codes with users by matching HRIS data, asset management, making sure everyone is on the most cost effective rate plan, placing orders with the carriers etc. he was utterly distraught over the thought of adding an additional 1,000 devices.  Unlike me, who was completely clueless, he knew there had to be a solution that could automate this laborious process so he went in search of a wireless expense management solution and how he found us.  Before I tell you what happened next, you need to sit down.
Seriously, are you sitting down?  Okay, so our visitor was guided to upload his invoices to our DIY tool, MobilSentryDIY.  Once the upload was complete, MobilSentryDIY generated a $32,000.00 a month savings!  No, that's not a typo!  Thirty.Two.Thousand.Dollars a month!  I'm not sharing his story to wow you, okay, maybe I am a little, but my main reason for sharing our visitor's experience is because, again, I'm completely and totally amazed that there are companies out there who are not using a mobile expense management solution!  And, those who attempt to do so clearly aren't doing it very effectively.  Ahem, $32,000.00!  You know who you are.  I mean, who doesn't want to save 25% on their wireless cost?  Who doesn't want to streamline a process that includes precision accuracy and reduces the tedious task of processing wireless invoices?
Me?  I would rather be doing anything else but processing wireless invoices and why I'm not in accounting.  But if I were, or if you are, I'm sure glad we know about MEM?  Call me; I know people.  Better yet, click here to access MobilSentryDIY and check it out yourself.   I would love to know what happens when you do!  Post a comment in the section below or join the conversation on Twitter @MobilsenseT