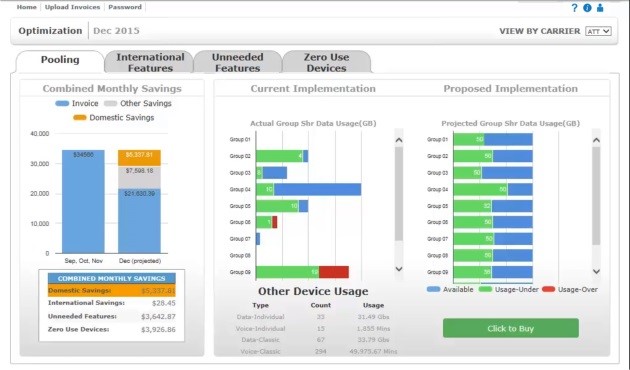 Our mobility management solution, MobilSentry™ provides multiple ways to search and display key information about your carrier invoice charges and employee device usage.
There are over 40 browser reports offered in MobilSentry™ covering a range of reporting needs addressing Invoicing, Optimization, Payment, Provisioning, Usage, and General-Purpose needs.  Reporting is offered through a variety of dashboard views, standard reporting views, and if available, customer stored queries. In a number of reports, statistical and mathematical formulas are deployed to facilitate ready-to-use decision making business intelligence that doesn't require additional manipulation or processing.
We believe an intuitive and flexible approach to reviewing carrier invoice data will empower managers of mobile devices to identify usage trends; analyze cost allocation patterns and spot non-optimal individual rate plans allowing for effective management of your mobile program. 
Click here to learn more about the scope of our reporting.