Surprisingly Quick and Simple to Begin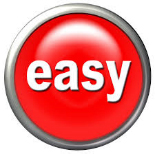 Learning if MobilSentryDIY™ can unlock hidden savings from your company's mobile invoices is no more complicated than the common task of posting a picture to social media. From within the application upload wizard, you simply browse to PDF copies of your latest wireless invoices, click on the files and MobilSentryDIY™ will do the rest. The application will perform a deep scan of your invoices, apply sophisticated cost savings algorithms then notify you via email when processing is complete. You log back in and will be presented a series of cost savings breakdowns as well as a benchmark of your data against companies in the industry with similar device ratios. To get started just follow these steps:
First, if you have carrier PDF copies of your last three month wireless invoices then you are ready to register and upload your data. If not, you will need login access to your mobile carrier's portal so that you can download copies of the last three months – choosing the PDF option. Click on the appropriate carrier link below for step-by-step instructions to secure your carrier PDF invoices for the desired months to save in a folder on your computer. AT&T Sprint Verizon
Second, register for a secure MobilSentry

DIY

™ site used for storing and analyzing your invoice data. None of your data will be co-mingled with other company invoices. You will receive a registration confirmation email link to confirm your identity.
Third, an email will provide you with the credentials and URL for your registered site. When you log in the first time you will be prompted to upload your stored PDF invoice files. Once you have submitted all your uploaded invoices, MobilSentry

DIY

™ will begin its savings analysis.
Finally, upon process completion you will be notified to log in again to your secure site to view your industry benchmark comparison, savings options and to view your projected Return on Investment.
View this video for an overview of the process and throughout the process you will find page-by-page video tutorials to assist you at each step along the way. Don't wait – start now to unlock your hidden savings!