Finally, a Solution for the Midmarket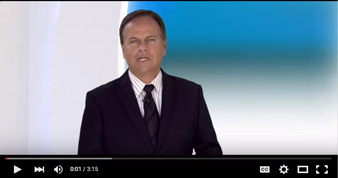 Click to view Video
Hidden Savings
Today, practically every company is looking to mobility solutions to initiate added revenue or improve organizational efficiency. Strategic investment areas aren't typically prime targets for cost reduction initiatives but now with MobilSentryDIY™ you may be able to expand your mobility usage while actually driving down costs. How is that possible? The vast majority of midsize companies are overspending on their wireless carriers because they lack the internal expertise to uncover concealed savings opportunities and the option of licensing an Expense Management solution has been too costly.
Achieving a 5x to 15x ROI
Trim costs by as much as 20 percent while paying only a fraction of those bottom line savings in one-time license fees. With our innovative no contract, 'know your ROI before you buy' pricing model, you can choose to buy or not based on the strength of your projected savings calculations.
Enterprise Strength at a Fraction of the Cost
Through a revolutionary cloud-based, do-it-yourself solution, midsize companies can now access the robust capabilities of enterprise invoice optimization at a significantly lower price. Using MobilSentryDIY™, you simply upload your own invoices, decide if you wish to purchase the results, then export and process your own recommendations. Need a full service expense management offering? We have that covered as well.
Making Complex Analysis Simple to Understand
MobilSentryDIY™ uses all the power of our enterprise optimization solution MobilSentry™ but through a unique graphical innovation we are able to present a breakdown of savings recommendations into easy to understand details while highlighting the root cause of the areas of over spending. This may come from under or over utilized pools, from international usage that has misaligned features or plans or from unused devices that continue to incur full monthly charges.
Simple to Get Started and Nothing to Lose by Trying
All you need are your latest invoices in carrier PDF format. Once you have registered for your own secure, private site, uploading these invoices is no more complicated than posting a photo to social media. Once uploaded, MobilSentryDIY™ handles all the complex analysis then notifies you when it is ready to review. View Step Details



1st
Site Registration

Register for your private, MobilSentryDIY™ site.




2nd
Upload Statements

Upload 3 months of PDF wireless invoices.




3rd
Review ROI & Pay

Review results and make payment if satisfied




4th Process Recommendations

Send changes to your carrier representative