No Contract – No Obligation
What if you could tap into the power of a Mobile Expense Management solution without signing an upfront contract? What if, you as a buyer, had the power to decide month-to-month whether to pay for a solution or not? While contracts are useful to clarify deliverables and fees, over time they can leave you obligated to a vendor when you wish to go another direction. Have you experienced a degradation in vendor service to the point it no longer matches your monthly fee obligation but you have no way out? If you have ever signed a percent savings, contingency-based contract you know exactly how that can feel.

Now, for midsize companies, MobilSense has introduced a contract-free, do-it-yourself version of our enterprise class solution, MobilSentry™, called MobilSentryDIY™. Based on the innovative concept of a cloud-based, self-service, mobile expense management solution, MobilSentryDIY™ eliminates contract commitments, thus permitting the purchase choice to be made month-to-month based on the magnitude of that month's projected savings recommendations.
Is this pay as go you concept really unique? Are others vendors promising similar free savings analyses? Actually, no one offers the ability to generate your own savings estimates – other approaches require you to interface with a consultant or sales representative and can take days or weeks to receive the results of the analysis. Whether you find the savings attractive and choose a one-time purchase of the recommendations or not, our free industry benchmark results will substantiate how you are doing in managing your wireless expenses versus industry averages of companies with wireless device counts and ratios similar to yours.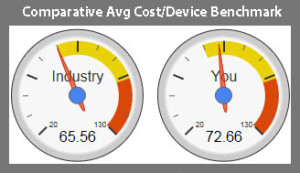 To engage an analyst or consultant to benchmark your invoices against industry averages would otherwise be an expensive and lengthy proposition but we are providing this benchmark free of charge and without obligation, just to have you try our revolutionary do-it-yourself solution.