MOBILSENTRY™ FOR MID-MARKET
MobilSentry™ is the world's first enterprise mobility platform in one integrated solution to deliver enhanced data management combined with traditional mobile expense management.
Historically, industry solutions have targeted large businesses leaving midsize companies without budget-friendly solutions. No longer! MobilSentry™ provides a fully functional cloud-based solution which delivers all the power of enterprise mobile optimization and enhanced data management at a price point for mid-market companies.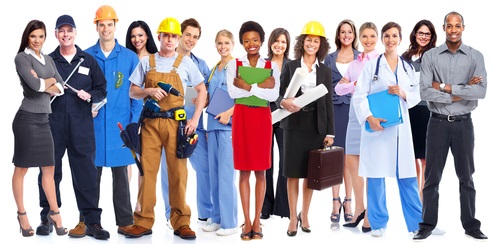 Our award-winning platform delivers end-to-end mobility management in an intuitive and easy-to-use, browser-based application. Seeing usage information in real-time enables mid-cycle notifications to employees, which helps to eliminate month-end data overage charges. MobilSentry™ expands opportunities for companies to streamline mobility processes, improve accuracy, and reduce costs.
Now you can understand where all your devices are, who is accountable, and how they are used. Illuminate mobility data by connecting it to people and processes, which will enable better business decisions. Eliminate waste and inefficiencies while gaining control over employee mobile data usage and rising mobile costs.
SEVEN KEY ATTRIBUTES OF AN EFFECTIVE MID-MARKET SOLUTION
PROACTIVE COST CONTROL
Ensure your organization is paying the lowest possible price with powerful monthly optimization algorithms. Eliminate carrier overage charges and minimize pool costs with current cycle-end adjustments in real-time.
TRENDING & REPORTING
Powerful graphics along with interactive graphic displays transform large and complex datasets into decision-making insights through the use of intuitive dashboard views.
USAGE MONITORING IN REAL-TIME
To assess the magnitude of the problem, companies need to know how data is being used. MobilSentry™ provides a detailed view of employee data activity.
STREAMLINED INVOICE PROCESSING
MobilSentry™ integrates raw invoice data with HR, accounting and organizational information to increase timeliness and accuracy of monthly expense and cost allocation processing.
ONLINE PROCUREMENT
Maximize efficiency with a single, carrier-agnostic portal to procure and track new devices, upgrades, termination requests, and service change orders with multi-level approval workflow.
LIFECYCLE MANAGEMENT
Our lifecycle program defends against security breaches from obsolete mobile devices outside the enterprise and wiped under top security certifications. Devices are then dispositioned in an environmentally friendly manner.
HELP DESK SERVICES
To quickly resolve device issues, MobilSense offers dedicated personnel for problem resolution with deep experience and cost lower than in-house call centers.
With the power of MobilSentry™, midsize companies can stay current with the constantly changing landscape of carrier rate plan and feature offerings and no longer overpay for mobile services month after month.