Online Procurement
MobilSentry™ provides a single-view, multi-carrier ordering portal to provision and upgrade devices, request feature and plan changes as well as suspend and terminate device services across all supported carriers.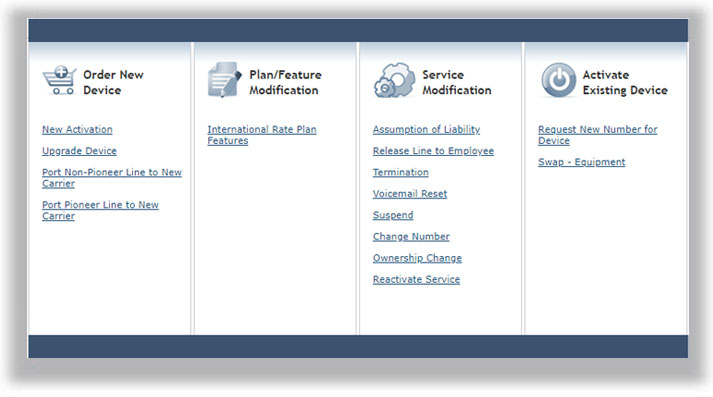 Having an integrated solution which supports automated workflow provides the following benefits:
Increased accuracy by removing manual steps
Consistent enforcement of company equipment policies
Online visibility for tracking fulfillment order progress
Employee self-service ordering capability
Streamline monthly AP processing by collecting employee attribute information at order time
Streamline and optimize ordering flexibility
The ordering portal has customized catalogs which can be configured to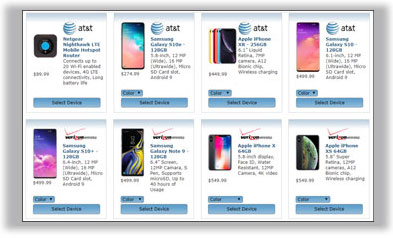 present different offerings based on employee job function. A sophisticated rules engine  provides flexibility for approval workflow and ensures each order adheres to corporate policy and matches devices and features based on job roles and responsibilities. Customers can depend on the stability and predictability of this robust procurement tool while delivering maximum efficiency through a single, carrier-agnostic portal for all carrier service requests.