Minimize Overage Charges While not Overpaying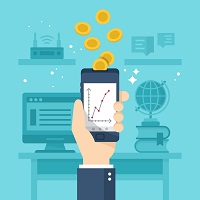 When it comes to wireless invoices, cost-saving opportunities come in many flavors but the first and most obvious place is to strike a balance each month between minimizing overage charges while not overpaying for too much data that goes unused. Doing this at a minimum cost also requires an understanding that carriers offer different pooling models. There is one that offers the lowest cost based on your company's device count and average GBs used per device.
From this starting point, there is always savings when it comes to identifying zero-use devices needlessly running up charges, along with unneeded feature charges, and periodic billing errors that often go unnoticed.
We can all agree that the carriers' goal is to provide excellent customer service but it's not their job to keep your costs at a minimum. If you're interested in learning how to save your company money on its mobility cost, click here.