A Newbie's Guide to Mobile Expense Management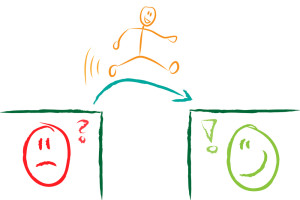 I've been in telecommunications a really long time and, while I knew there were vendors who specialize in wireline cost accounting services, I had no idea solutions for mobile expense management (MEM) existed.  In my new role as Marketing Program Manager for MobilSense, it didn't take long to realize the impressive benefits of MobilSentry™ solution, designed with mid to large size business in mind.
In addition to MobilSentry™, MobilSense has launched the industry's first and only do it yourself (DIY) tool for small business, MobilSentryDIY.  No longer an exclusive club for mid to large size business, now small business owners who rely on wireless devices (who doesn't these days?) can reduce their carrier invoices too.  And, get this, while MobilSentryDIY is intended as a do-it-yourself tool, the team at MobilSense will Do It For You, which becomes more of a DIFY than a DIY but, hey, if you have someone whose willing to DIFY while you enjoy the savings of a DIY, why not give it go?  Seriously, why not?  It's a free analysis and involves no heavy lifting.  To get an idea of how it works, click here to check out the clever video MobilSense created.
So, outside of the obvious cost saving benefit, the improvement to business processes along with cost allocation, I can't help but ask: 'why isn't every business using a mobile expense management software solution?'  It has to be because, like me, there are a lot of other people out there who simply don't know solutions like ours exist.  Why don't they?  I'm on a mission to find out and in the process will be sharing what I learn along the way.
I would love to hear about your knowledge in this space, or, like me, lack thereof in the comments section below.  You're also welcome to join the conversation on Twitter by following @MobilSenseT