WHY WE ARE DIFFERENT
Only one vendor today has the capability to bring together the powerful analytics and control mechanisms with optimization and invoice reporting under one MMS offering – MobilSense.
Through the power of our integrated mobility management solution (MMS) and mobile data management (MoDM) platform, MobilSense introduces monumental data control capabilities from within the carrier network without compromising a robust handset experience. This combined offering helps enterprises avoid the inevitable mobile spend budget increases as network data speeds increase. With MobilSense's MMS platform, there is a flexible and granular methodology ranging from intelligent mid-cycle notifications to limiting access to specific sites and/or providing caps on overall usage levels.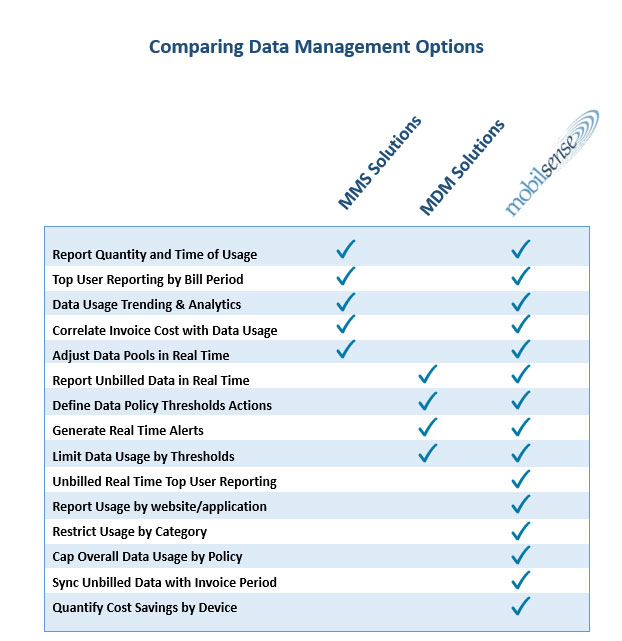 Are you interested in gaining insights to your company's mobile device usage? Request a demonstration of our award-winning MMS software.