Have Product Advancements Made BYOD Obsolete?
Balancing Choice and IT Standards
Many believe that 'Bring Your Own Device' (BYOD) as an IT mobile management strategy was sown in the 2006 and 2007 timeframe with the introduction of iPhone and Android smartphones.  At that time simple phones along with Treo, BlackBerry and Windows devices had been the staple in enterprises.  Corporations and government agencies with serious security concerns had settled on BlackBerry due to its encrypted data transmission capability along with BES Server functionality which was a precursor to today's Mobile Device Management (MDM) solutions.
The years that followed 2007 produced an explosion of smartphone devices with enormous customer appeal which launched the first decade of the millennium into mobile device commotion.  Individuals wanted to use the advanced interfaces of these leading-edge consumer devices in their businesses.  Then, all that was needed was voice communication and email.  By 2008, Apple and Android had supported ActiveSync link which gave access to the Microsoft Exchange server and business users everywhere saw the new features of these smartphones as essential for business use.  Information Technology managers began to chafe under the pressure and the pundits in the research organizations captured this angst under the banner of Bring-Your-Own-Device (BYOD).
After several years of BYOD debate, recent industry studies are finding enterprises are pulling back from the idea that the solution to BYOD is individual employee liability.  In an article called 'BYOD, Still a Work in Progress' Bob O'Donnell (see link below for full article) notes that "20% of all IT decision-maker respondents with BYOD programs and 29% of the medium-sized business group said they have started to pull back a bit from their earliest efforts."  The reasons for the pullback are varied and numerous, but they illuminate the reality that BYOD individual liability is not the complete answer for all organizations, or even most organizations.
One interesting trend is so recent that it has not been highlighted in recent analyst commentary.  The device that led to the rise of smartphones,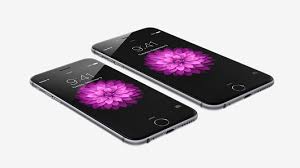 the iPhone, with its new iOS 8 operating system, has plugged a number of enterprise capability holes that originally spawned resistance by IT organizations.   Robert Sheldon in a recent article 'Apple iOS 8, iPhone 6 Improves IT Security and Control,' (see link below for complete article) emphasizes that iOS 8 "has added passcode protection to Mail, Calendar, Contacts and Messages, as well as to third-party apps.  It also supports individual email encryption through the use of Secure/Multipurpose Internet Mail Extensions technology." He further highlights that Apple now supports certificate-based single sign-on (SSO) so secure logins can be made without re-entering credentials as well as improvements that can be utilized by current Mobile Device Management (MDM) tools to increase their effectiveness.  It should be noted that Android devices have made security advancements, but because their strategy is built on openness, these advances have not been as significant over time as Apple.  There is an inherent conflict with openness and security.
All of following factors:  industry frustration with the integral challenges of BYOD, continued technology advancements to address enterprise mobility needs (such as Mobility Managed Services, MDM and security friendly devices) and the new Apple – IBM partnership, may be trending to push BYOD out of the forefront of today's mobility dialog.  Is BYOD about to become outdated?  Only you and your organization can make that judgment.  If nothing else, the recent trends should bring some pause to those organizations considering an imminent move away from a centralized mobility management strategy.  You may wish to reach out to Mobility Strategy experts as it will be costly and time consuming to reverse course and scrap BYOD if you find it was unnecessary in the end.  With an undertaking this significant you want to be certain that you are skating to where the puck will be, not where it is currently.
References
Bob O'Donnell, 'BYOD, Still a Work in Progress' http://bit.ly/1hlbkMj
Robert Sheldon, 'Apple iOS 8, iPhone 6 Improve IT Security and Control' http://bit.ly/Appleios8security