Corporate Theft – An Alarming Trend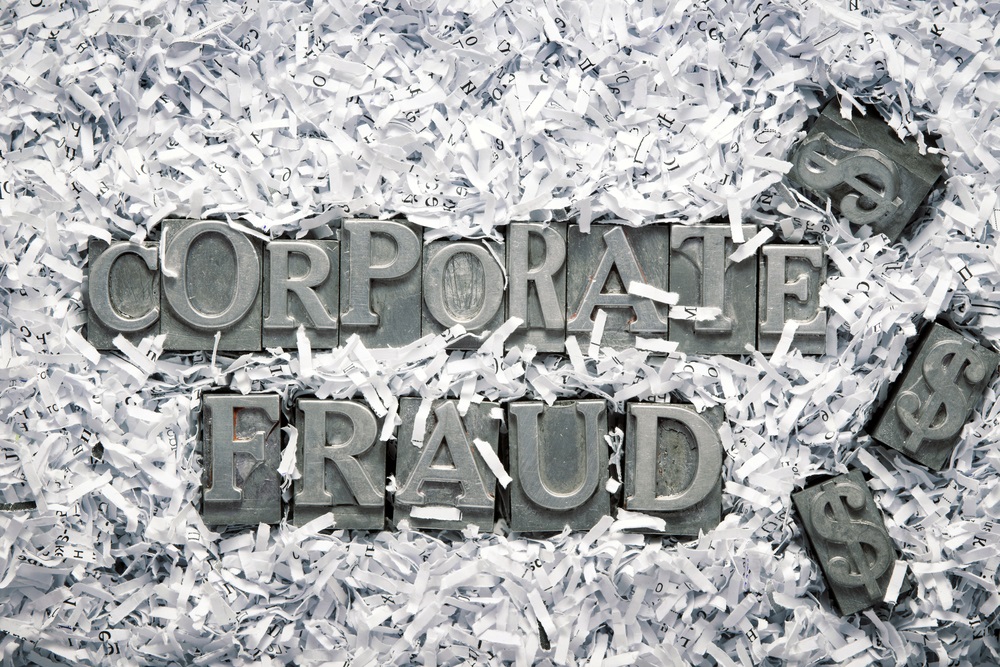 The rising trend of 'shrinkage,' otherwise known as corporate theft is one of the fastest growing crimes in the United States, per the FBI. Why?  Because it's difficult to uncover.  Companies tend to approach theft in two ways, proactive; meaning they put systems and policies in place to dissuade their employees from stealing, and reactive; meaning they haven't invested the time to develop checks and balances but respond as problems surface. Most companies are reactive in investigating a compromise in the wake of significant incidence which greatly increases a company's exposure to theft.  When you think of employees stealing from a company, it often centers around taking the obvious like merchandise, time, information, equipment or supplies, and if it's money; embezzlement.  If there are no systems in place to detect even the smallest infraction, organizations are in a state of constant reaction which over time can result in large monetary losses.
Why does employee theft matter? Per the U.S. Chamber of Commerce, 75 percent of all employees steal at least once with half of this number stealing repeatedly. With such an alarming statistic, it is no wonder companies have long wrestled with ways to manage employee theft.  With the introduction of high-priced wireless devices, gone are the days when post-it-notes and pens were the prime target of sticky fingers. Now when employees are tempted, the target tends to be much costlier electronic devices resulting in a far greater financial impact.
A MobilSense Customer Story
Last year MobilSense was chosen by a nationwide company to manage a division's mobile expenses. During the initial phase, which included uploading the division's mobile invoices, we were assigned a point of contact who would provide the passcodes along with whatever else we needed to do our analysis.  Things started off smoothly enough, we were given the carrier passcodes we needed which enabled us to upload the company's invoices.  Once uploaded, we discovered a large monthly savings so impressive we were excited to share it with the company.  That is when things started to go awry.  We could not get our point of contact back on the phone to go over our findings which would have included a conversation about next steps to process the company's savings.
One of the key recommendations for our nationwide customer was to terminate many older technology phones. When we couldn't get our point of contact work with us to terminate the identified zero use devices, we went ahead without him and processed the terminations of the older technology devices.  We were surprised to find a percentage of the phones with new early termination fees (ETFs), indicating possible criminal activity.  Since the devices had been unused for months, many with no-use for longer than a year, it became obvious the ETFs were a result of new smartphones being ordered against the inventory of zero use devices.  The zero use devices continued to appear without use on the monthly bill, but it turns out our point-of-contact employee was profiting by selling brand new handset upgrades acquired on unnoticed zero use lines of service.
Misappropriating Company Resources
Based on our experience, there are three general categories under the wide spectrum of misappropriating company resources. First, in the example above, is Intentional Theft typically resulting in immediate termination, and a prosecutable offense. A second category is Conscious Abuse. Conscious Abuse can be described as knowingly ignoring corporate policy.  An example of this would be excessive data use for non-business purposes.  This might include consciously using a company Smartphone as a hotspot for personal activities from home. This type of abuse may not represent cause for termination but is not something a manager would likely tolerate on a second offense.  The third category is Inadvertent Abuse.  This is the most predominant and potentially costly as it can be spread over a significant number of employees. There are various ways in which data use can result in monetary charges.  One example is using a domestic plan when traveling internationally and another might be streaming audio or video for lengthy periods of time. Unless an employee sees the consequences of their usage on a monthly bill, they may not have an accurate assessment of the cost of their actions. These types of abuses could be explicitly outlined in a company's corporate mobile policy, but employees may take liberties knowing that companies are ill-equipped to easily identify their indiscretions at which point this becomes Conscious Abuse.  When you add up the misappropriation of company resources that occurs using corporate liable mobile devices, it will have a significant effect on a company overhead expenses especially when left unattended.
Data Pooling – Contributing to the Problem
A downside of the positive economics of the new carrier data pooling plans is that excessive usage is often misinterpreted as merely a rising tide of natural data usage growth, thus remaining hidden from the employee, mobile administrators and managers. While pooling devices is the right strategy for businesses to choose, if pools are left unattended a company will consistently over pay month after month. Why?  Companies often choose overinflated plans to avoid overages, however, when the usage habits of its employees do not warrant it they end up paying more than they should. The key to cost effective mobile management is having keen insight into the usage behavior of your users.  While assigning key personnel to oversee and manage your mobile expense is certainly a step in the right direction, without a mobile expense management software solution your team is subject to analyzing the cost on their own which leaves room for misinterpretation and error.
Now What?
What can be done to mitigate these types of corporate risk? The first action, develop and publish a corporate mobile policy.  Without a published guideline, employees will be left to decide their own usage policies. Second, once your policy is in place you need a mechanism to enforce policy compliance. This is where many companies fall short.  After outlining expected mobile asset usage behavior, employees will test the bounds of company usage policies and expand those boundaries when it appears no one in management cares; typically, due to a lack of monitoring when the truth is, it is a monumental effort to identify non-compliant users in the absence of automation.  Plus, the manual effort of monitoring company compliance makes it impractical for overloaded management and telecom administrators.  A mobile expense management tool can literally pay for itself by minimizing deliberate or unintentional misuse of corporate mobile devices.
The opportunity to inadvertently misappropriate company funds presents itself daily and often goes unnoticed and that is why smart companies use automation as a safeguard to protect their mobile assets. To learn more about how your company can avoid mobile device abuse, contact us today.