BYOD – A Contrarian View
Since it first surfaced in analyst discussions over eight years ago, BYOD, which is now no longer a novel concept, has exhibited many faces. Initially, the rise of BYOD was a justification for using consumer-focused smartphones when most organizations were more comfortable providing more data secure devices like Blackberry, Treo, or Windows.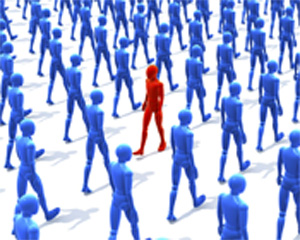 In the beginning, to access the latest consumer mobile technology, BYOD forward thinkers had to become their own personal help desk to bring less secure smartphones onto their corporate mobile networks. However, as time passed the fundamental reasons that drove companies to BYOD like encrypting data, secure transmission of data, endpoint control, along with profile and application management has been absorbed into a growing cadre of Mobile Device Management solutions. While BYOD provided an answer for challenges that many organizations were seeking, it became an official sanction for dumping business critical devices onto the laps of employees to not only support but to manage their costs. Add to this mix, companies that were failing at effective cost management of their corporate-liable wireless devices and BYOD soon became the proverbial 'throw it over the wall' excuse to rid the company of a burden they were ill-prepared or unwilling to handle.
Today, there are many reasons why companies would want to consider variations of BYOD. Diversity of corporate mobile priorities and cultures is a big reason. MobilSense believes organizations can have the best of both worlds by using what is referred to as either HYOD (Here is Your Own Device) or CYOD (Choose Your Own Device). These approaches allow the user to choose from a corporate list of devices while being managed within the confines of an organization's central mobile policy and strategy.
In addition to the evolution of the handset technology and greatly varying corporate mobile priorities and strategies, the industry trend to BYOD has slowed measurably. A recent study by Bob O'Donnell, Founder, and Chief Analyst at TECHnalysis Research revealed from his research: "20% of all IT decision-maker respondents with BYOD programs and 29% of the medium-sized business group said they have started to pull back a bit from their earliest efforts." These trends are demonstrative of organizations that are looking more carefully at balancing their users' mobile device needs and desires around corporate security concerns while providing a suitable device and usage support.
In addition to device choice, another traditional BYOD benefit is for companies to put a constraint on non-business or extravagant user costs. Choosing a Mobile Expense Management solution, like MobilSentry™, which can capture 'out-of-policy' costs and deduct non-supported costs directly from an individuals' payroll check, permits companies to set financial limits and usage boundaries. An example of this could be as simple as a company providing a stipend to cover a portion of the handset purchase cost. The owner would pay the rest and retain ownership while the ongoing monthly service would be managed as a corporate-liable device. This creates an opportunity for organizations to insulate themselves from damaged device charges while permitting the owner to select from a broader list of company supported devices.
Additionally, the same limits and boundaries can be set on corporate-liable monthly recurring costs like charging the employee for personal mobile travel expenses. A mistake as simple as using broadband data on a cruise ship can incur large international data charges. With patent pending software and a history of participating in cost reparations, MobilSense has been supporting the separating of business and personal usage since our inception in 2001.
Today, mobile devices are the heart of business communication which is the center point of business progress and success. When companies can receive all of the benefits of corporate control and cost management while delivering internal employee support yet also insulating themselves from either careless or conscious cost mistakes, it represents a best-of-both-worlds scenario. With dynamic and budget neutral platforms like MobilSentry™, it is perplexing how companies consider the path of little financial insulation and overall higher mobile costs as a viable option.
Any organization who finds the traditional personal liable BYOD approach counterproductive should check out MobilSentry™ by MobilSense for a refreshingly different approach.