Self-Loading Optimization Tool
MobilSentry™ BillScan is a cloud-based, self-administered prospecting and quoting tool that delivers a rapid optimization assessment. All you do is upload a prospect's wireless PDF invoice and within minutes, the invoice details will be captured and made available in spreadsheet format, including proposed savings recommendations. MobilSentry™ BillScan is simple, fast, and flexible.
BillScan uses all the power of our enterprise optimization solution MobilSentry™ but through a unique graphical innovation, our partners are able to present a breakdown of savings recommendations into easy to understand details for their clients while highlighting the root cause of the areas of their overspending. This may come from under or over utilized pools, from international usage that has misaligned features or plans, or from unused devices that continue to incur monthly charges. BillScan also support the generation of cross-carrier or custom carrier pricing output.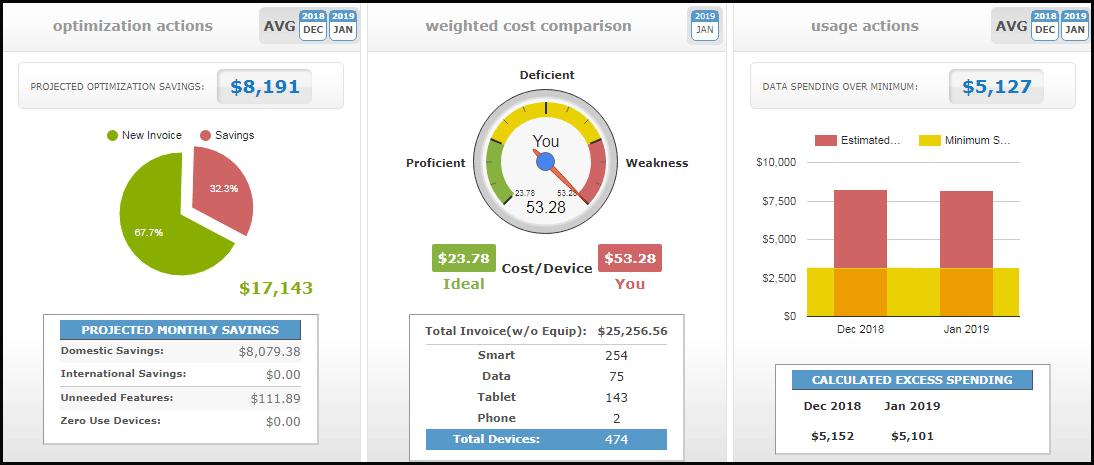 Simple to Get Started
All you need are your prospect's latest invoices in carrier PDF format. MobilSentry™ BillScan handles all the complex analysis then notifies you when it is ready to review generating dramatic time savings over manual methods of extraction and analysis of carrier invoices. By relying on PDF invoices, it makes it much easier for prospects to extract the information needed for analysis from the carrier portals, avoiding the complexity of retrieving raw format data and call and data detail information and BillScan performs the analysis in a matter of minutes.