F100 Manufacturing Division
$4M saved from Provisioning & Optimization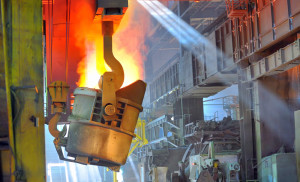 Industry Background
Controlling overhead cost is a critical component of profitability in the manufacturing sector. Also key is the ability to establish predictable and manageable IT processes. The need to expand mobile communications and the rapid technological advancement of mobility devices creates a significant challenge for large manufacturing divisions with employees spread throughout a national footprint.
F100 Manufacturing Division
A technology and manufacturing division of a F100 company was looking for a solution to offload its resource constrained centralized provisioning team. With an inventory of 15,000 mobiles devices, they needed a distributed ordering capability that would support delegate and self-service ordering. They also were seeking to implement a fully automated Wireless Management solution to maintain better control of their inventory and to insure a predictable cost allocation process.
The Problem
Prior to researching solutions, this business unit had used different wireless management approaches, including a home grown solution that didn't permit online ordering or the breadth of capabilities they were seeking. Key to their requirements was insuring tight control over everyone who received corporate devices coupled with an automated process for management approval. It was also critical that they were able to allocate equipment and ongoing monthly costs to the true owner of a wireless device. To further facilitate allocation accuracy, they determined a frequent update from their HR system would be required so that new hire information could be loaded prior to requesting a new wireless device.
The MobilSense Solution
Because there was an urgency to implement quickly, MobilSense worked with this company to begin implementation before the contract was finalized. The fast start included loading carrier data and initializing all devices with the correct Employee ID so that, upon the official start date, the data would already be loaded and available. Because ordering had been done centrally, it was first rolled out to key administrators, then to administrators that would act as delegates on behalf of subscribers in their respective groups, and finally to individual subscribers. There was a directive to only permit ordering for employees already in the HR system. This process has been supported through timely HR updates to MobilSentry™. Due to some gaps in management hierarchy provided through the HRIS update process, MobilSense implemented technology to search for and resolve missing managers resulting from new employee orders, including finding the right second-level manager to support the approval workflow.
The Results
Because of the accelerated implementation, there was an immediate payback to the company resulting from optimization and AP processing predictability. Within in two months, the self-service roll out was complete and additional resource savings kicked in. With 15,000 subscribers, MobilSense continues to deliver accurate and timely processing of over 900 orders monthly.
The following key areas of benefit were achieved: 1) Reduction in staff required for order support, cost allocation and management approval for orders; 2) Increased accuracy of all financial transactions and ownership tracking; 3) Reduction of carrier invoices of $1.3M per year; and 4) Increased responsiveness around ordering issues. In just over 3 years, MobilSense has generated over $4M in total savings for this F100 Division. They have also benefited from increased timeliness and accuracy of their cost allocation processes.