Online Provisioning
MobilSentry™ provides a single-interface, multi-carrier ordering portal to provision and upgrade devices, request feature and plan changes as well as suspend and terminate device service for all supported wireless carriers. Having an integrated solution that supports automated workflow eliminates manual tasks and enables the ability to consistently enforce policy. It also provides the capability to monitor management approvals, while delivering online visibility throughout the fulfillment cycle. Due to its simple and intuitive interface, provisioning can be initiated directly by the employee in a self-service manner or by a local administrator. MobilSense staff then processes approved orders as they arrive hourly, which greatly improves timeliness of provisioning tasks and frees up central administrative staff for other priority responsibilities. Our rules engine ensures orders adhere to corporate policy while making it easy to match devices and features based on job roles and responsibilities. In addition, the accuracy of asset ownership information will be enhanced by enforcing the collection of key employee information at the time orders are placed.
Click here to read about how this F100 manufacturing division, who managed 15,000 mobile, achieved not only management control over their ordering capability but reduced their carrier invoices by $1.3M per year.
Click here to receive a complimentary analysis of how you compare to other companies like yours and where you can save on your wireless spending
Complimentary White paper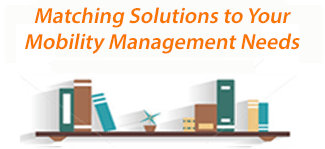 Download our White Paper on how to best match wireless management solutions to your strategic objectives.