Cost Allocation Management
When a well-formulated methodology of carrier and Human Resource data integration is maintained, the process of identifying, aggregating and assigning wireless cost becomes more predictable and efficient. MobilSentry™ uses data assimilation and automation to systematically marry client HR information with each monthly wireless invoice, enabling cost center assignments down to the individual device. The MobilSentry™ enhanced business processing delivers a timely and accurate AP allocation file by replacing manual keystrokes with precision automation.
Device Inventory & Asset Management
Keeping track of wireless assets is a daunting task and is complicated by the pace of technology advances. Decision support capability is substantially enhanced when one can be confident in records indicating where and with whom the asset resides, along with up-to-date information on its make, model, contract upgrade eligibility, and termination date. Accuracy is further enhanced when an online Move/Add/Change/Disconnect (MACD) capability is available to local management to reflect real-time updates to asset records. By automating each step of the invoice process from purchase to employee assignment to cost allocation, mid-size to large businesses can vastly simplify their wireless expense and tracking processes, reaching new levels of accuracy and cost savings while freeing up resources to be assigned to higher-value responsibilities.
Read about how this oil services company, who initially wanted the ability to link mobile device users with their Active Directory went on to save $2.5M.
Click here to receive a complimentary analysis of how you compare to other companies like yours and where you can save on your wireless spending
Complimentary White paper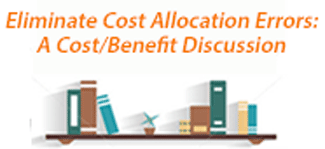 Download our White Paper that explores ways to increase the accuracy and timeliness of the monthly wireless expenses allocation process.